I have a problem. In my head, my sewing area looks like this:
with maybe some extra sewing storage like this: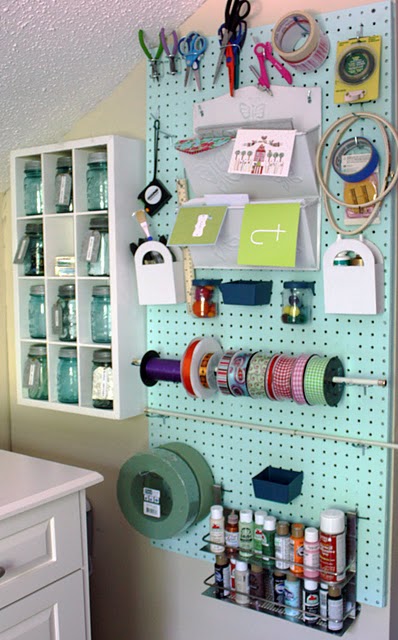 The reality is this:
with my sewing machine on the dining room table and stuff scattered all around (the paint tray and plastic balls would not be a usual part of my sewing kit!). This means I can never find anything - I went to make another version of
KitschyCoo's cute tunic
and couldn't find the pattern or pattern pieces i carefully traced the last time. So I ended up redrafting the pieces from the last version I made. Grrr.
Every time I am getting to the end of a sewing project, there's always something that I realise i don't have. On the pattern, all the things I need are clearly marked but I still end up missing a zip, button or some elastic. If it's not far to late to make New Year's resolutions (and it clearly is in nearly-April) for my next project I will make sure I have absolutely everything I need before I start!