As I mentioned in a previous post, I started knitting for the first time in ages to have a portable project to take away over Christmas. It seems that I can't just sit still with nothing to do any more!
Kerry Kestrel
put me on to Kate Davies designs after seeing her lovely
Manu Very Scottish Cardigan
and I totally fell in love with the
Deco cardigan
.
I love the texture of the pattern and the way the design shapes towards the waist is so flattering (you can see it better here)!
Although I have been knitting since I was about 7, and have made loads of toys, doll's clothes, baby/ child clothes and blankets, I don't think I have ever sewn an adult garment! So I plunged into the world of tension squares (another first!). After trying out a heavy 4 ply, I came to the conclusion that I needed a heavier wool to compensate for my tight knitting, and chose: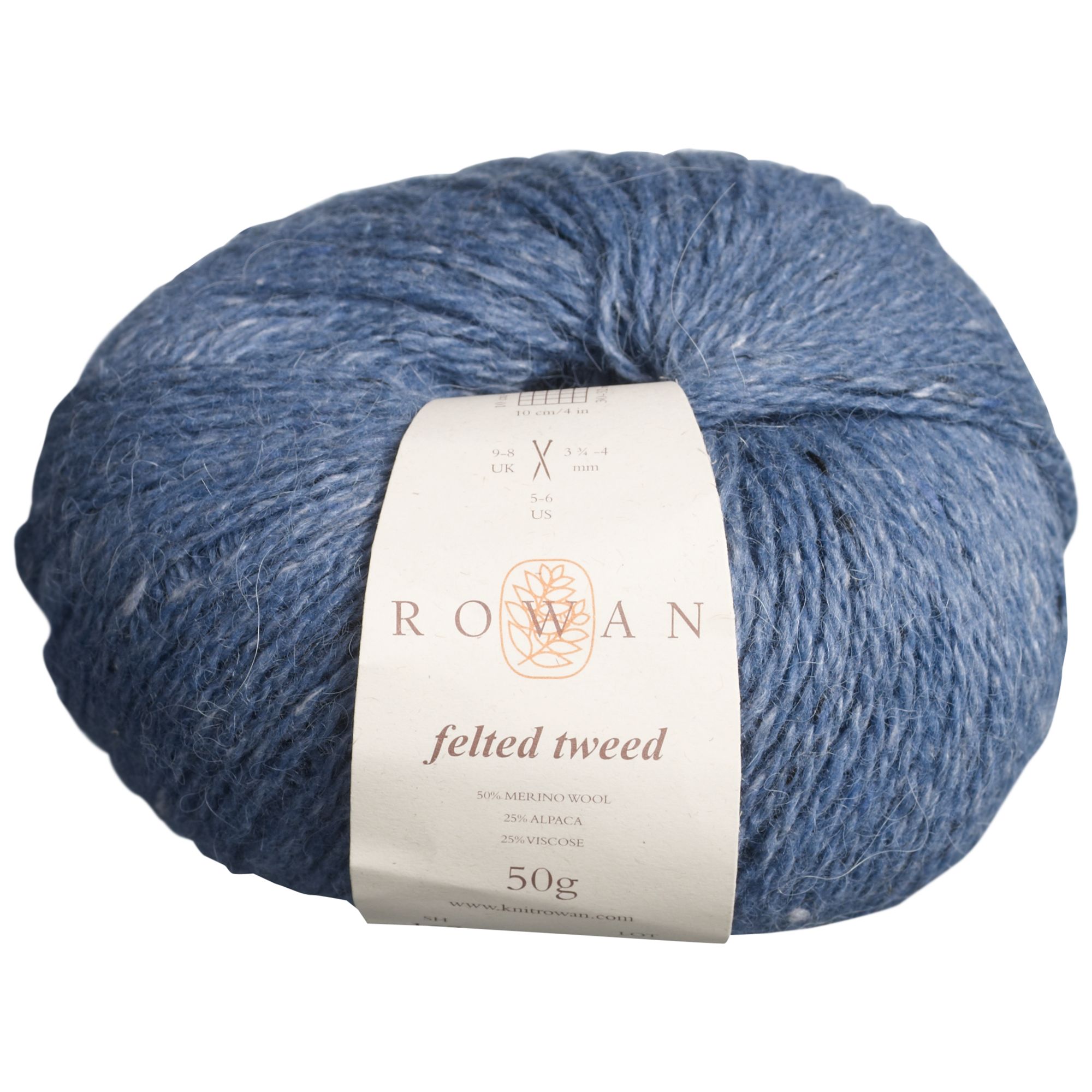 Rowan Felted tweed DK in Maritime. I actually chose it to go with some buttons I bought from the market in Brighton. I always find it so hard to choose buttons at the end of a project, so this way I know the buttons will work!
The pattern is for 3mm needles but I am using 3 1/4 mm to get the right guage.
I'm learning loads with this pattern - there's not nearly so much shaping in kids' garments! More about that in a future post.
But trying to get on with this and the
Tira sewalong
is proving tough. Maybe I'll hold on the knitting for a week. I had plans to take the knitting on the train with me, which was great when it was tiny, but with a cardigan knitted all in one piece, it becomes a bit bulky when you are half way down the sleeve!